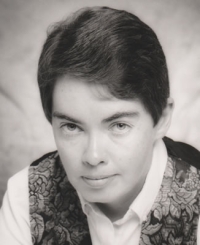 Now available!
Stolen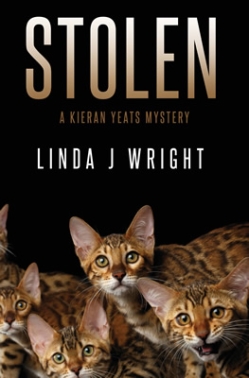 A Kieran Yeats Mystery
Published by Cats Paw Books
Read an excerpt from Stolen | Read Reviews

A heartbreaking crime. A determined investigator. A ticking clock.

Animal crimes investigator Kieran Yeats has 72 hours to pull off a miracle. Twenty-six animals have disappeared form an upscale Victoria neighborhood, stolen by shadowy animal thieves called bunchers. Their destination? A research lab where they will become the unwilling test subjects for a new drug or medical procedure. Imagine giving your body to science while you're still in it.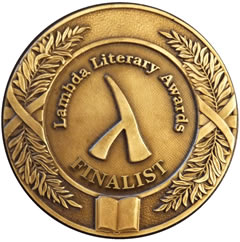 With the animals already missing for two days, the distraught pet owners hire Kieran. But bunchers typically hold stolen animals for only three to five days before they move them on. So what chance does Kieran really have? And there are too many suspects — pet sitters, poop scoopers, lawn cutters, housecleaners. Racing the clock, madder than hell, sickened at the thought of the animals' fate, Kieran despairs. But suddenly she gets a break brought about by the bunchers' greed and stupidity. Rather than hold all the animals for delivery to the lab, one buncher decides to freelance. In an ad, she offers two of the more valuable ones, two Bengal cats, for sale. When Kieran discovers this, she sets a trap — a trap intended to snare the bunchers and lead her to the remaining animals.

But can Kieran find them in time?
"Set in Victoria, British Columbia, this superb series kickoff from Wright (the Caitlin Reece mysteries, as Lauren Wright Douglas) introduces Kieran Yeats, a former Crown Counsel, who has left practicing law to work as an investigator of crime related to animals. She's drawn into a complex case after Jen, her 13-year-old goddaughter, confesses that 11 Bengal kittens have mysteriously disappeared from the cattery where Jen was hired to keep watch. Though Jen insists that all the doors were locked and the alarms set, someone managed to enter and abscond with the valuable felines. From what Jen says, Kieran gets the sense that the crime was an inside job. The inquiry broadens after Kieran learns that others in the area have also had their pets stolen. Kieran uses both high tech (she has a friend hack into the alarm system at the residence housing the cattery) and old-fashioned shoe leather to crack the case. Wright, who has been involved in animal advocacy for 30 years, combines her passionate commitment to animal rights with a riveting whodunit that's not dependent on murder to sustain interest."
—Publisher's Weekly (Starred Review)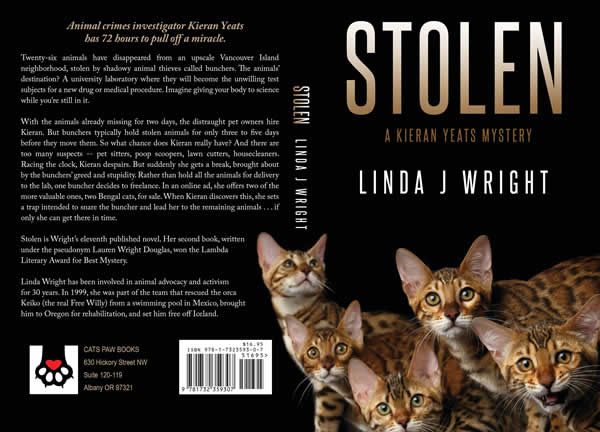 paperback & ebook | 242 pages | $16.95 USD | 6 x 9 | 978-1732359307 | June 23, 2018